HELPFUL LINKS
I am a member of the B.A.C.P. and I do adhere to their Code of Ethics & Practice in Counselling and Psychotherapy.
They have a register of members and an official complaints procedure.www.bacp.co.uk
Please read my

Privacy Notice & Data Protection



What is Person-Centred Counselling

This link explains the origins and the concept of the Person-Centred approach to counselling.






Letters From My Clients
"I am feeling really great and seem to be able to collate everything around me much more easily and don't get worked up about things that really aren't important and take every day for what it is. I certainly have an inner calm and a strength that I guess has always been there but I can now see it, call on it an appreciate it."

"I would like to thank you for all of our sessions together so far (as I never know what's around the corner but I know where you are!). You have truly been an amazing help in my journey to discover me and understand where I came from and why I have certain traits and leanings. I like me!"

"I just wanted to send you an e-mail to say thank you very much for what you have done for me!
Splitting with my partner has been the best thing to happen to me in years! Thanks to your support and guidance I could instantly see that he was not right for me, that it was just not "me" to put up with his behaviour towards me - and that I did not need him in my life."

"I am so so happily single now and absolutely loving it! I have freedom, control over my life and a very bright future ahead of me just being myself and doing the things I love doing. There is no way I could have got myself to the point of seeing what was happening in our relationship. You helped me to find myself again and I thank you very much for that! I am happy now from the inside out and it really shows. Don't know yet what the future holds for me, but it's certainly going to be rosy and full and not a wasted life."

"Thank you so much for helping me. I never thought I'd be in a place again where I could be strong and know myself. It's so nice to be back!"

"I am very grateful for your professionalism, your excellent listening skills and your ability to help me to understand what was going on, many of your insights were like lights clicking on as bits of the jigsaw started to fall into place."

"Thank you so much for being prepared to see me for our sessions and for giving me a very clear message that I am worth helping. I really am very grateful. I feel my whole life has changed since starting my counselling with you."

"Thank you so much for your patience with me as I worked through the difficulties of my childhood and started to come to terms with the lasting effects my childhood had on me. You really helped me to understand what had gone on in my childhood home and just how damaging some of it had been."
Couples Counselling
We both agree that we are in much better place now thanks to your help. We are able to use our new understanding of each other to help listen and support each other.
Thanks for your help, we both appreciate it and feel much more confident about the relationship.

Family Therapy
"I have never experienced family therapy and so I was quite nervous regarding my expectations for the process. These feelings soon disappeared as I became aware of Tina's professional nature and her skills in facilitating such a delicate process. Her presence provided a safe space where tears could be released and voices heard. I believe that often families can become strangers struggling to know each other. This was certainly the case in my family and whilst it was challenging finding the voice within each one of us, Tina managed to effectively navigate the raw emotions that surfaced. In a nutshell, if you ever find that a breakdown occurs within your family, I cannot recommend Tina highly enough. She really understands when to be both visible and invisible whilst the sharing of potentially painful words are spoken. For me personally, it was a huge release to finally discuss painful emotions that have created wounds in numerous aspects of my life. I finally feel the chains have been released and freedom is upon the horizon. Of course, it is a work in progress, but I have my strength back and it is finally real.... Thank you Tina, you did a great job.."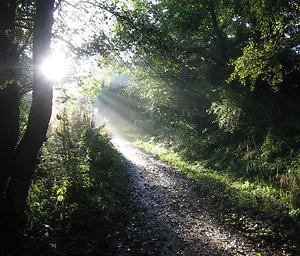 Help lines and websites
Counselling In Other Areas