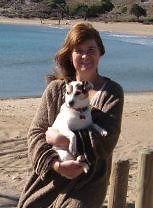 About Me
My background & what brought me to counselling

I haven't always been a counsellor but I've always been interested in our personal growth as human beings and feel this has always been a part of me. I started my working life in catering and lived in at a large hotel in South Devon. Throughout my time there I met varied individuals from all walks of life and from various religious and cultural backgrounds. I feel my time there gave me a chance to broaden my outlook on life, and to question how we develop as individual human beings and why we can sometimes get stuck.

While my children were growing up I was involved in local pre-school groups, being supervisor of a play school and an adult support worker at a family workshop. While in these roles I was faced with adults and children going through emotional difficulties. Feeling inadequate and having experienced the benefit of counselling myself I felt I wanted to further my skills, consequently I started studying to become a

Person-Centred

counsellor and completed my diploma in 2000.



Client Testimonial

"Thank you so much for your patience with me as I worked through the difficulties of my childhood and started to come to terms with the lasting effects my childhood had on me. You really helped me to understand what had gone on in my childhood home and just how damaging some of it had been."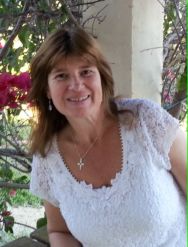 My Professional Background as a Counsellor
Since 2000 I have gained experience in many areas of counselling. My first posts were at a Youth Centre and a N.C.H. Family Centre in Tiverton where I gained experience in working with young adults and children.
I also have over 12 years experience counselling for an agency in Exeter where my clients were very varied.
Since completing my training, I have extended my qualifications by completing my Couples Counselling and Family Therapy courses and often attend training and development day courses throughout the year.

I abide to the B.A.C.P. Code of Ethics and Practice, I am therefore bound by its ethical framework. I'm committed to providing counselling in a safe, confidential and non-judgmental environment and regularly have supervision where I may discuss aspects of our work where I need clarification on the way I work with you, however I never disclose client details or any information which could identify my clients in any way.

I am in my 50's and when I am not working I like to enjoy the county we live in, walking with my partner and our dogs on Dartmoor and along our coastline. I have a Son, a Daughter and 2 Grandchildren who I also am very involved with.