Tina Welch Reg MBACP Counselling Psychotherapy. Professional Counsellor & Psychotherapist for Individuals, Couples / Relationship Counselling & Family Therapy. Online or in Honiton & Exeter. Covering Sidmouth, Ottery St Mary & East Devon Area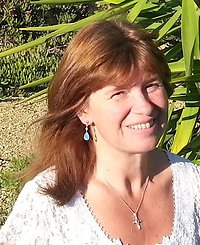 Hello and a very warm welcome to my website
I hope this site helps to inform you about me & what I am able to offer you as your counselling therapist. If you have any questions that aren't answered here, please don't hesitate to contact me I am more than willing to discuss any aspects of counselling or concerns you may have without any obligation to book an appointment.

With over 20 years experience, I feel very passionate about my work. I deeply commit to offering you a sincere, caring, confidential, professional space & have been very privileged to witness many people make lasting positive changes to their lives. What my clients have to say

I work with Individuals, Couples / Relationship and Families. I am lucky to be able to offer flexible appointments times including evenings and intense weekend work. If for any reason you would struggle to attend in person I also offer the option of Telephone or Online sessions.  I work in the Centre of Exeter on a Thursday and in Honiton all other days.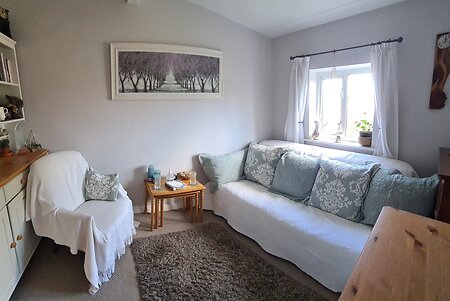 How I Work
My aim is to understand with true empathy, to listen to you without judgement, and use my skills to help you find a way forward with whatever problem or situation is causing you concern or anguish. I will not give advice, but will help you make your own choices. you will be able to talk freely, without fear of rejection, criticism or blame.
I believe in working with diversity and each unique person with me is at the core of the work we do together.
I also offer intense weekend therapy which can be really helpful for individuals on local retreat or families needing to travel

I have been in practice for over 20 years. During this time I was fortunate to have spent 13 years at a highly reputable counselling service in Exeter where 90% of our clients were G.P. referrals, giving me a wealth of experience in working with people with a variety of difficulties. List of some of the issues I can help with

I am a Registered Member of the British Association for Counselling and Psychotherapy (BACP) which means I have met the strict standards required to be on the Professional Standards Authority Accredited Registers.
Click here for prices

Client Testimonial

"I am very grateful for your professionalism, your excellent listening skills and your ability to help me to understand what was going on, many of your insights were like lights clicking on as bits of the jigsaw started to fall into place."


Many people are unaware that our profession is not regulated meaning unqualified or struck off counsellors and Agencies are still within their rights to practice as therapist. So please when choosing your counsellor do make sure they are on the Accredited Register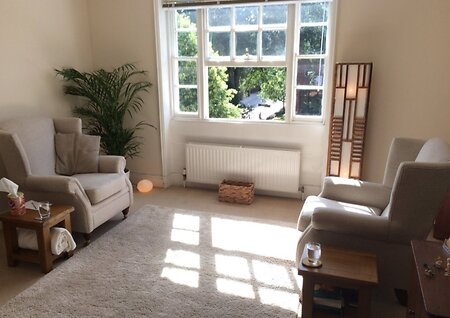 My Approach
When we decide, perhaps after much hesitation, that we need to talk to someone about our personal problems, what matters most is that we feel comfortable with them. We need to feel that we can tell them anything, even the truly difficult things about ourselves or others and know that what we say will be confidential. Please read my Privacy Notice & Data Protection

I know how scary it can be to take the first step, the first session will give you an opportunity to get a sense of how I work and to help you decide if counselling is right for you and if not that's ok, we can look at other alternatives that may be of benefit.
Please contact me if you would like to book a noncommittal appointment or if you would like any further information. All of my contact details are confidential so please feel able to leave a message if I am not available to take your call in person.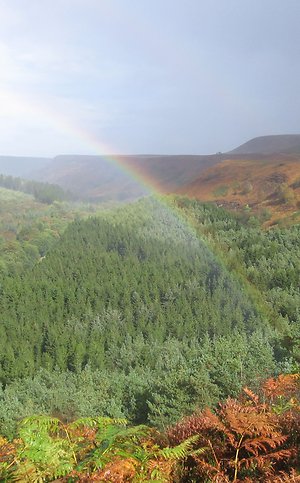 Here are a few issues I can help with although you don't need a label to come for counselling. It doesn't matter how big or small you feel your situation is. I warmly welcome you into a space that is safe and totally confidential.

Stress, Personal crisis or Major changes
Relationship difficulties
Past & Childhood issues
Anxiety & Panic Attacks
Feelings of isolation and hopelessness
Loss & Bereavement
Work related problems & Redundancy
Depression or Addiction
Recurring issues & Behavioural patterns
Low Self-Confidence / Esteem
Abuse past or present
Anger Management
Affairs and betrayal
Domestic violence
Bullying & Emotional abuse
Eating disorders
Obsessive compulsive disorder
Post-traumatic stress disorder
Postnatal depression
Seasonal affective disorder
Sexuality & Gender dysphoria
Bipolar disorder/Manic depression
Spirituality






As a member of the BACP I adhere to their code of ethics and have regular supervision with a professionally qualified supervisor, I offer a safe and confidential environment for Individuals, Couples / Relationship and Families.
I can work either on an open-ended basis or for an agreed time period and am able to offer flexible appointment times, including evenings. Sessions usually last for one hour although extended sessions may be booked.

I am based in Honiton but I also have a practice room in the Centre of Exeter, both practice rooms are easily accessible to surrounding towns including Sidmouth, Taunton, Axminster, Ottery St. Mary, Cullompton, Seaton, Lyme Regis, Exmouth and Tiverton.
Honiton is situated on the main South West, Exeter / London Waterloo line and the station is within easy walking distance to my practice.
Fees
I charge £60 per hour for individual counselling, £70 per hour for couples/relationship work & £80 per hour for Family Therapy
I work in Exeter on a Thursday and in Honiton all other weekdays.
Intense weekend therapy is also available in Honiton, minimum 4hrs per day £90 per hour.
I do offer a limited number of concessionary slots so if finances are an issue for you, please don't hesitate to contact me although there may be a waiting list for these slots.
Payment must be made at the time of session by either cash or cheque

I  warmly invite you to take a look at the remaining pages of my website where you will find lots more information and please feel free to contact me if you would like to have a chat about any aspects of counselling or any concerns you might have. I would be more than happy to answer any questions and hopefully put your mind at ease with out any obligation to book an appointment.

Back to How I Work
Back to Top of Page
Other Recommended Therapists in Exeter
Amanda Williamson
Tony Bryant
Matt Ridley
Harry Toogood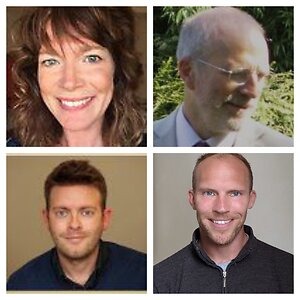 Recommended Therapists in The Honiton Area