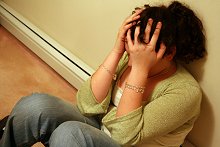 What is Counselling & How Can it Help?
Talking



Talking to a counsellor about your problems will help you to explore and clarify exactly what the problem is. This may sound simple but very often when we are having difficulties we can get stuck in our own thought patterns. Talking to a professional who does not know any of the people or events involved will help you to focus, and you may find yourself widening your thinking. This in itself can be helpful.





A counsellor is also a trained listener and will try to understand what you are saying and feeling and will reflect this back to you so that we both come to understand the problem more clearly. You will not be given advice or opinions but will be offered an opportunity to look at your difficulties from several angles and decide for yourself what you would like to try to do about them. You will be helped to recognize and to draw on your own strengths and resources and even perhaps discover new qualities you didn't know you had!


Exploring and having a greater understanding of yourself and situations around you will help you to discover your true self, and through counselling you will be able to explore new ways of being and help you make any changes you choose to make.


Client Testimonial

"Thank you so much for being prepared to see me for our sessions and for giving me a very clear message that I am worth helping. I really am very grateful. I feel my whole life has changed since starting my counselling with you."

Counselling is not just about thinking. It is very much about expressing feelings. How you express your feelings is very personal and we all have individual ways of doing this. Being able to share how you feel about yourself and others with your counsellor and to have your feelings really heard and respected with out being judged can help you to decide what you want for yourself, without feeling guilty or beholden to others.


As you begin to understand and acknowledge your feelings you will become more aware of and able to resolve patterns which keep recurring and causing you difficulties. In order to understand your feelings you may need to look at the past and see where these feelings originated and how they developed. In doing so you will learn more about yourself, your strengths, weaknesses and needs and how these influence your feelings about yourself and your relationships with others.


Couples / Relationship Counselling
Couples counselling gives exactly the same opportunities only as a couple.
It gives you both an opportunity to address issues within your relationship that are causing difficulties and to explore the underlying problems that you both face in a safe and non-judgmental environment. Couples can use the process to explore their roles within the relationship and develop new strategies and approaches to each other. This may also require looking at learnt patterns and how others have influenced how you are in a relationship so you can get a greater understanding of yourself and each other and therefore enabling change and fulfilment. Couples Counselling Testimonial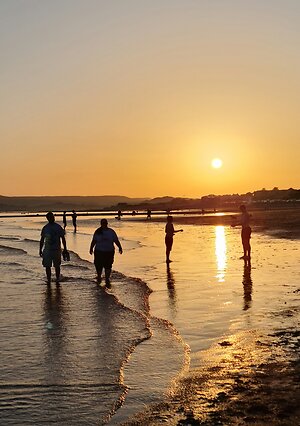 Family therapy offers all of the above conditions with the chance for you to come together as a family to a safe environment where you can explore the relationships between you and to address any difficulties you are experiencing. Often in our busy lives we don't have an opportunity to come together in space which is safe and non- judgemental. To take the time to really listen to each other with out any outside distractions this in its self can help you to gain a grater understanding of each other and a deeper knowledge of the way you all interact and function as a family and with knowledge and understanding we can promote change. Family Therapy Testimonial